EQUIPMENT: Butcher Boy

Butcher Boy was created in 1927 by William Lasar II, at the time a young German engineer immigrant, who designed and built a meat saw for his brother Rudolf's butcher shop in Goleta, California. It never occurred to him that his invention would serve anyone else than his brother. However, a salesman from a butcher supplies company, who made regular sales calls to Rudolf's shop thought differently.

He had never seen or even heard of a meat saw before and asked what it was. The young engineer proudly described his invention and the salesman was very impressed. He said he would return with his sales manager to see if they could perhaps sell some machines.

When the salesman and his manager returned a few days later, they asked to speak to the young butcher's boy who designed the meat saw. William (Bill) then met with them and described the purpose of the machine.

In 1927 this was considered a new high tech product and the salesmen were very excited when they made a marekting arrangement to begin selling the meat saws, but, the new product needed a name . . .

When the salesmen went into the butcher shop looking for Bill, they asked the other butchers if they could speak to the butcher boy (a name used at the time to describe a butcher's helper). Since the new saw was a butcher's helper and Bill was working at Rudolf's shop as a butcher's helper, they all decided to name the product BUTCHER BOY, to represent William Lasar II, the inventor of the new meat saw.

From this humble beginning, Bill eventually moved to Los Angeles, California to start Lasar Machine Works in 1929 which eventually evolved into Lasar Manufacturing Company, Inc.

In 1980, Bill and his son, William Lasar III, who had worked along side his father for many years, established Butcher Boy Limited in Scotland.

Today, Butcher boy Limited is the world center for Butcher Boy where new machines are designed, manufactured and marketed throughout the world through established distributors and factory sales/service offices.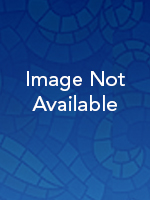 Butcher Boy SA16 Industrial Saw
Key Features At A Glance
Motor: Heavy duty 2 HP, 208/230/460 Volt, 3 phase, 60 hertz, TEFC. Motor conforms to NEMA specifications. 3 HP and other motor configurations are available as options.
Motor Controls: Standard equipment. Saw is shipped with starter, overload protection and stop/start station. The end user is to supply over current protection.
Start and Stop Control: Operated by push and pull hand grip rod located in a convenient position. Start button must be pushed while pulling on rod to start saw.
Thickness Gauge: Stainless steel face plate. Quick setting in 1" increments, fine adjustement by hand wheel. One revolution of hand wheel equals 1/8". Gauge can be moved out of the way for trimming or splitting and then returned to the original position without re-setting.
Construction: Staniless steel fabricated to USDA standards.
Saw Blade Wheels: Cast iron with tin-plated finish. Precision machined and dynamically balanced.
Table Track: One piece all stainless steel construction formed to withstand bending, twisting or misalignment. Provides a perfect surface and guide for the meat-carrying table. This construction also prevents the accumulation of meat and bone particles, thus assuring effortless travel for smooth and even cutting.
Carrying Table: Heavy gauge all stainless steel. Insures straight line cuts with heavy loads. Table locks to keep from moving when used as a stationary table. Table travels on 4 ball bearing rollers.
Stationary Table: Heavy gauge all stainless steel. Table removes for cleaning without tools.
Variable Height: The sturdy stainless steel legs have 3 " of adjustment at 1" increments. Extra leveling adjustments at the bottom of each leg allows for precise leveling.
Machine dismantles easily, without the use of tools, for cleaning.
Technical Data
Cutting Capacity: 15-1/2" (W) x 126" (L)


Blade Speed: Standard is 4000 feet per minute.
Blade speed to 6000 feet per minute available.


Weight: Net 390 lbs / Shipping is 465 lbs.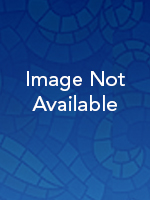 Butcher Boy TCA22 Grinder
Constructed of stainless steel the oversized pan and bowl are easily removed (without tools) for easy cleaning. A special chamber with drain holes between the gearbox and the bowls' product area prevents intrusion of product in the gearbox or lubricant from the gearbox contaminating the product.
Key Features

The standard cutting group is of precision machined gray iron covered with hot dipped tin. The guard is aluminum. An optional cutting group and guard is available in stainless steel.


Depending on plate size and product the grinding capacity of the TCA22 will be from 18 to 30 pounds per minute.

Comes with a stomper, parts list and instruction manual. Knife and plate are not furnished with the machine.
Technical Data

Motors Available: 1 HP, 120 V single phase / 1-1/2 HP, 240 V ssingle phase / 1-1/2 HP or 2 HP, 240/280 V three phase.


Electrical: 120 V single phase equipped with 15-amp "U" ground molded cord set. 240V single phase and three phase motors equipped with connecting cord without plug. All TCA 22 grinders except the 120V single phase unit have motor starters with overload relays and 24V controls.


Power Transmission: Power is transmitted from the motor to the ball bearing supported, hardened helical gear, oil bath lubricated gearbox by v belt and pulleys. The feed screw is driven by a replaceable iron chuck allowing the wearing parts to be replaced easily. Thrust from the feed screw is taken up by a large thrust bearing in the gearbox.